Life in lockdown has been like a worldwide experiment in flexibility – but what if it actually works? We've been asked to look at a number of projects that facilitate effective remote working.
Houses need to be more flexible to meet today's needs. If you feel you've outgrown your current space, you don't necessarily have to leave to find a new home. We're exploring potential for realising adaptable and imaginative solutions in compact spaces, whether a stand-alone structure, an extension or a simple refurbishment of your existing home. A desire for additional or better-planned space may stem from any number of reasons;
a small studio, home office or 'study nook' to boost productivity
options for a second revenue stream
a self-contained den for teenage children or an extra bedroom for a growing family
space for an elderly relative – retaining independence, but close to the family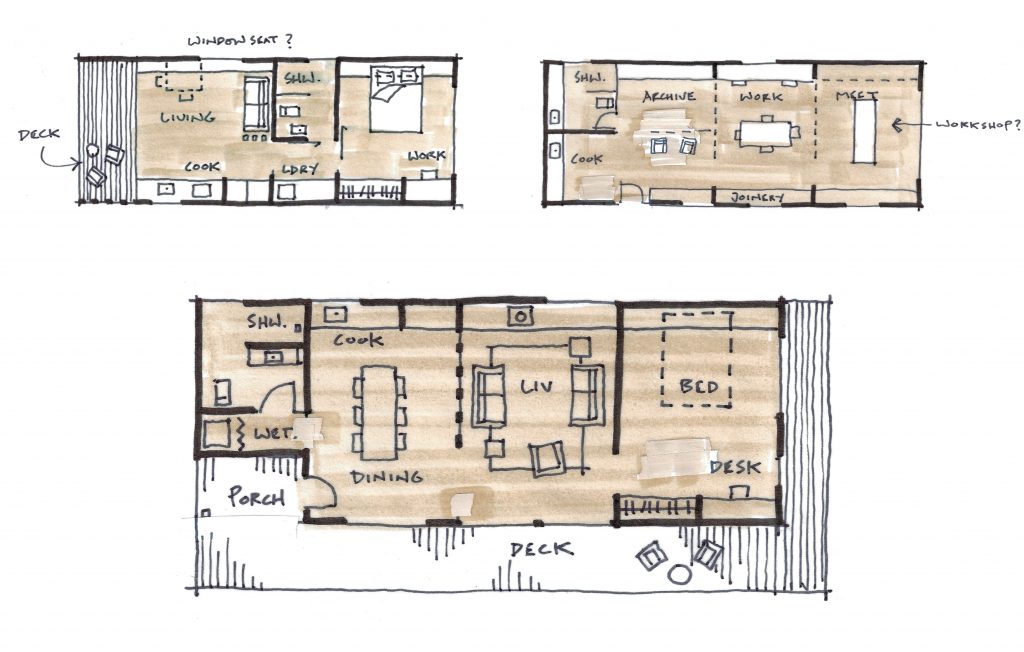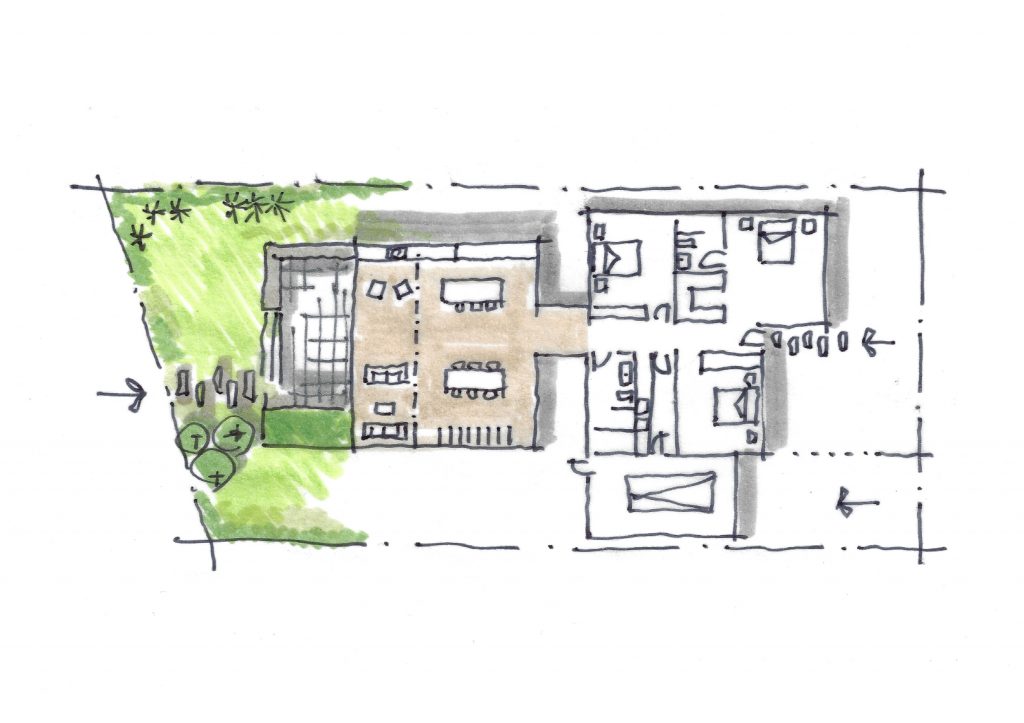 A home extension or refurbishment will give you more space and there is value in a well-designed home. We're exploring new forms of construction that allow improved efficiency. We maintain an ongoing dialogue with those at the forefront of sustainability and prefabrication, to understand the challenges currently holding back the industry in New Zealand, and the opportunities and benefits that are possible. It's not just economies that we're interested in, there are other benefits in terms of sustainability, adaptability (thus longevity) and even beauty. Prefabricated panels for a roof, for example, could allow light-filled, truss-free adaptable attic space.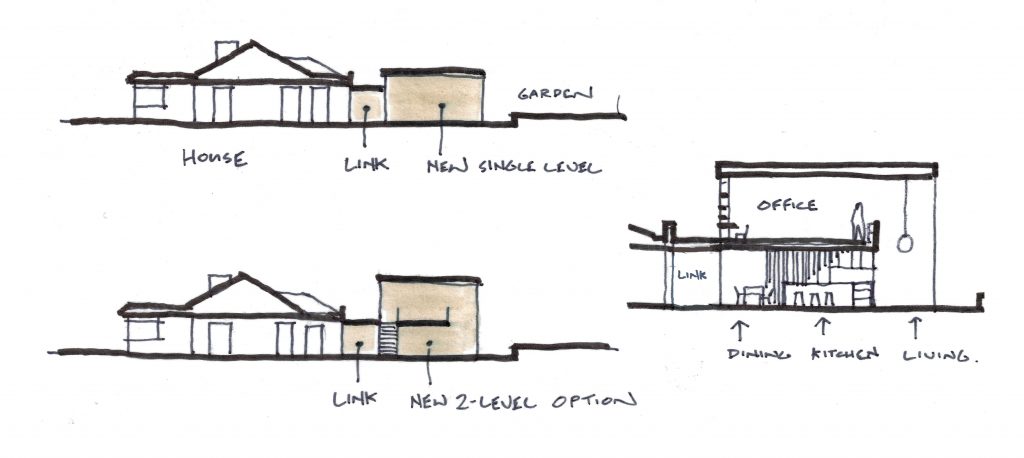 If you're considering extending, don't design things as you go along; let us help you with that bigger picture. With any project, there are restrictions; financial, time, space. So, it's about being smart, about being sensible. Grids, sheets sizes, clever detailing, thoughtful use of materials, minimised waste; careful consideration of these factors can help to reduce cost, and at the same time helps create a cohesive design.
A lot of people think an architectural project has to be big, but it's the big vision that we're interested in. Size doesn't matter, small projects can be 'big'! If you'd like to discuss an idea for your home, get in touch with us.