Construction is well underway for several of our designs. We're excited to see these projects taking shape, and look forward to updating you with more photographs in the coming months.
Glenfiddich Road Home
A common thread with the projects we deliver is a focus on reduced energy consumption through careful design, detailing and specification. The Glenfiddich home incorporates many principles of passive design through it's response to the local climate and site conditions, and we'll also be carrying a blower door test soon. Designed for a growing family, the architecture includes flexible spaces which are adaptable to changing needs.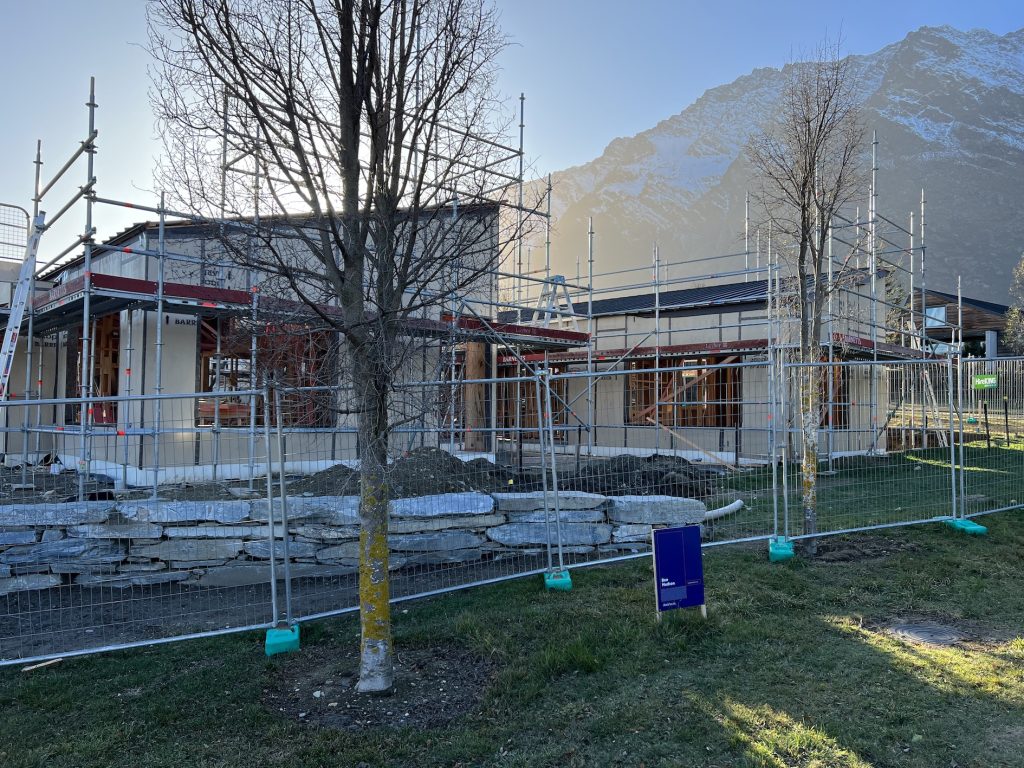 Ferry Hill Home
The Ferry Hill home embraces minimalism, simplicity and functionality, but has been informed by a sensitive approach to the surrounding landscape.
Conceived as a simple, sculptural building with low, modest forms, the architecture is derived from the sloping site on which it sites. Its interior opens up to key view shafts and a series of linked outdoor 'rooms', each different in scale and outlook, that allow the clients to follow the path of the sun throughout the day.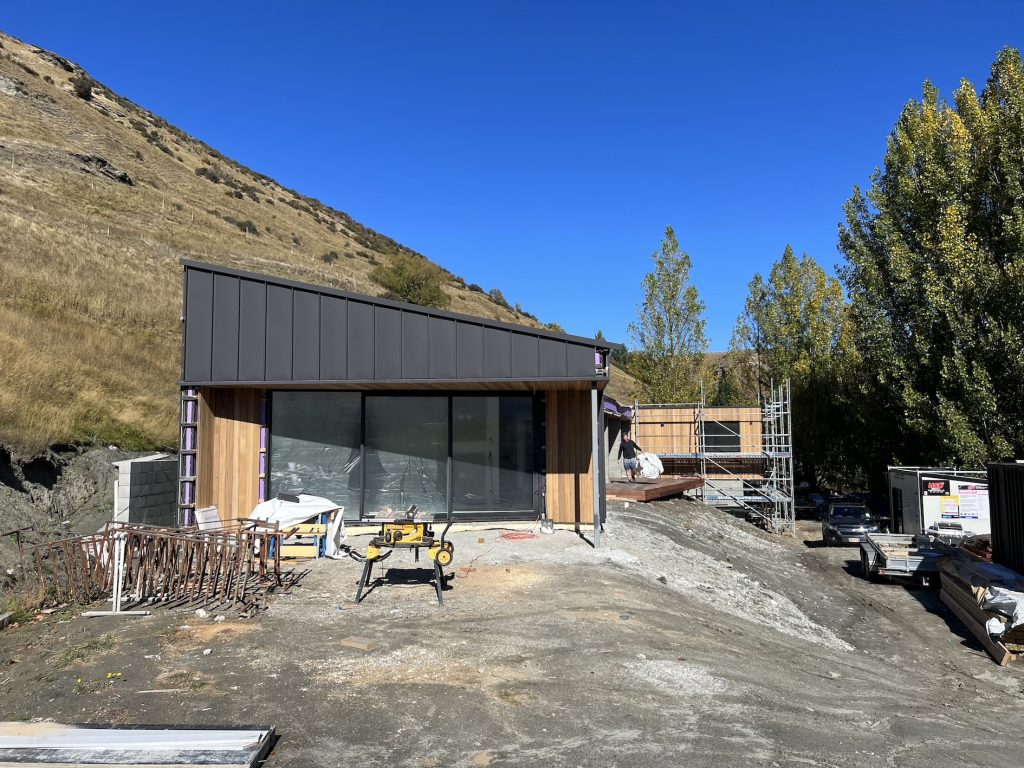 Lake Hayes Home
The Lake Hayes home is a contemporary design arranged over two levels interlocking with the rocky, sloping terrain above the shores of Lake Hayes.
Simple, robust materials are proposed to clearly define mass, scale and proportion. The entry elevation explores Central Otago's strong tradition of schist stone, contrasting with the glazed, lake facing façade which is more permeable and enables uninterrupted views.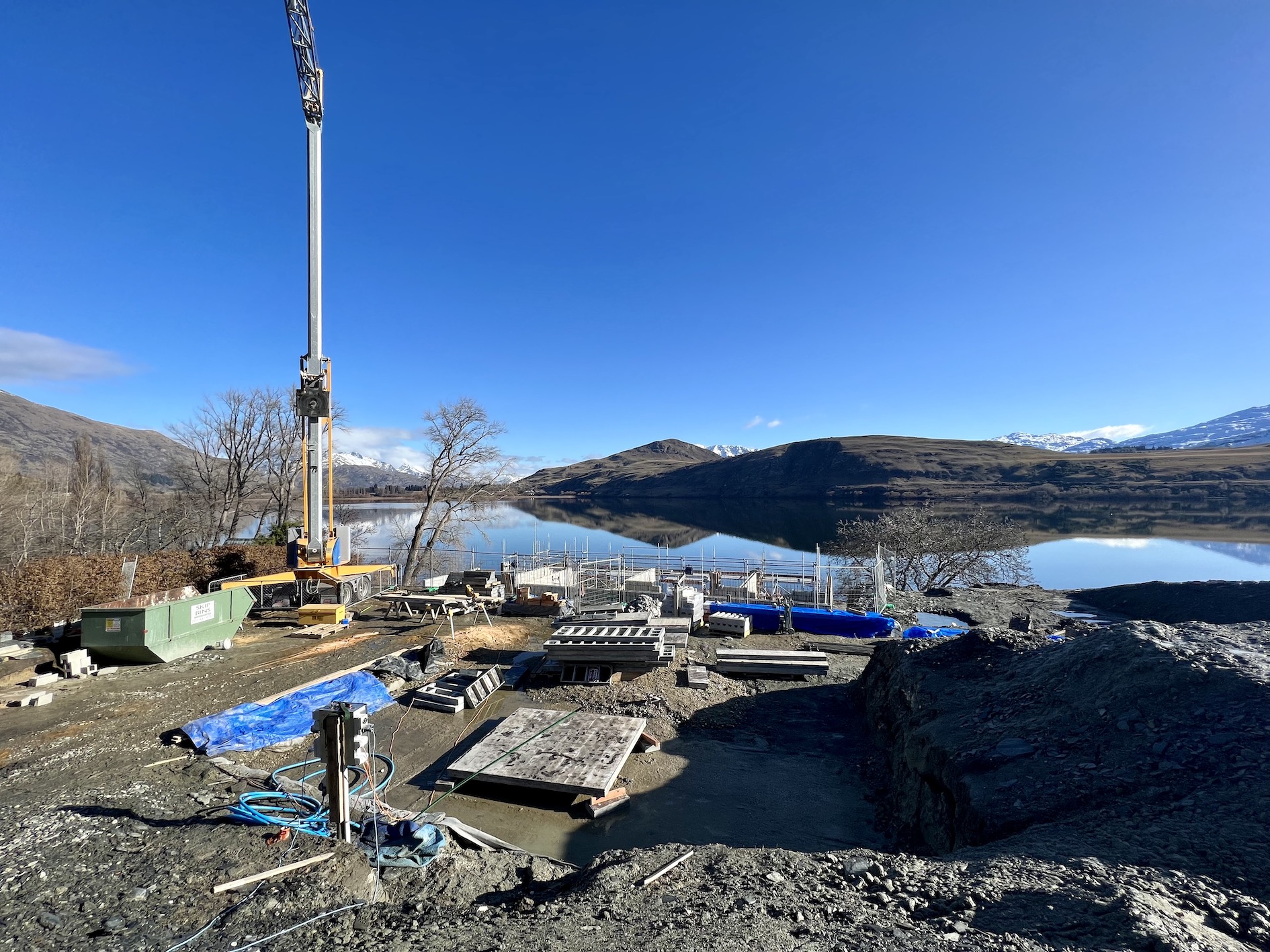 Hackett Road Residence
The home has an arrangement of gable forms designed to capture natural light and frame views of the wider Queenstown landscape.
Central to the project is a generous open-plan kitchen, living and dining area designed very much as the social hub and heart of the house.